Ultimate Honeymoon Destination
A honeymoon safari in Northern Tanzania is something neither of you will ever forget.  From seeing the 'big five' (elephants, lions, rhinoceros, Cape buffalo and leopards) to spending time alone together as the sun sets over the Serengeti to a lodge looking out over the Ngorongoro crater rim, you will feel your senses come alive with every moment.
With a private vehicle and an experienced and sensitive guide, you can spend your days out on game drives or relax together in the glamourous tents and lodges; whatever suits your mood at the moment.  Your honeymoon will truly be a once-in-a-lifetime experience.  Watch the brilliant stars above the Serengeti; listen to lions roaring in the distance as you lie protected in bed; and enjoy the gourmet meals that will be prepared for you at each stop along the way.
Dreams are fulfilled in the Serengeti.  The excitement of watching a lion chase down a gazelle – or a zebra! – will never be forgotten.  Nor the delight of watching a baby elephant shake her whole body and chase after guinea fowl as she tries to figure out how to manage her trunk!
The scenery is varied and almost out of this world – from Tarangire National Park where you will see baobabs and termite mounds as high as your head to the Rift Valley landscape in Lake Manyara National Park to the ancient volcanic crater rim in Ngorongoro Crater (a Unesco world heritage site) to the golden plains and kopjes of the world-famous Serengeti.  There's something to discover at each step along the way, and discovering it along with the love of your life adds to the joy of being together.
If you can dream it, we will take great pleasure in creating it! 
Contact Destination Serengeti today to discover how your honeymoon can be a step above anything you've ever dreamed about!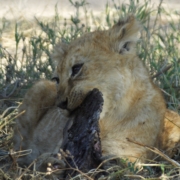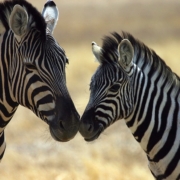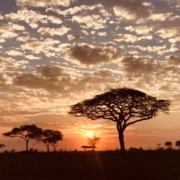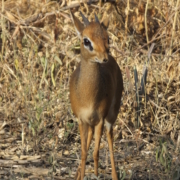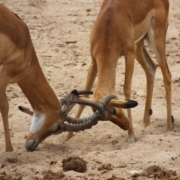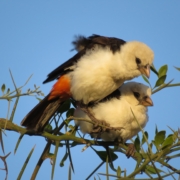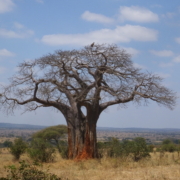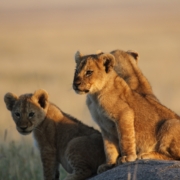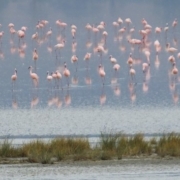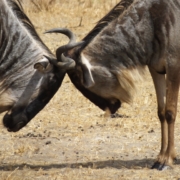 Honeymoon Safari Sampler
&

Planning Guides